Advanced Professional Skin Care
Yellow Rose Cosmetics | innovative #skincare products that are safe, effective and accommodate the needs of #beautyprofessionals and retail clients alike! Formulated with carefully selected #natural raw ingredients in combination with the most recent development in #cosmeticscience!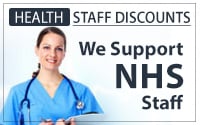 Testimonials
I am the Makeup Designer for #DeathinParadise7. I have much praise and thanks to the generosity of international skin care company #YellowRose who have sponsored us this year.
They designed an individual skin care programme for each of our lead actors and supplied a stock for our guest artists to use. Their sunscreen being of excellent note. Feedback was fantastic and very well received. Ardal, Don, Elizabeth, and Danny loved the products, but notably Tobi Bakare who has finally found products to compliment his skin type and can't praise the company highly enough.
Yellow Rose have been fantastic and is eager and willing to help with all things skin related helping me on several occasions with any skin problems I came across.
They generously gave me my own programme to follow and I too love the products. My skin feels moisturised and radiant but not greasy. My philosophy to all my artists is to look after your skin first and foremost, makeup will sit better on it and will look fantastic on camera.

Laura Schalker
I recently was told about Yellow Rose just as I'd run out of my Clarins which I've used for years. Decided to try something new....I was recommended " HYALURONIC FACE FIRMING CREAM". Loved it, currently online buying some more...first time I've noticed a visible difference from a cream, very light and feels like a cross between a serum and a cream. Would definitely recommend!!

Marie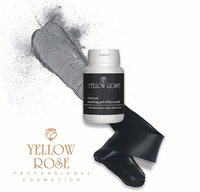 Yellow Rose Professional Skincare
A professional brand you can trust with over 50 years experience in the development and manufacture of professional skincare products and treatments.